You can help with the further development of the OSBES Shader for Minecraft PE and Bedrock Edition even if you only have basic programming skills. It's an open-source project, so anyone can modify the code and add new features. By the way, the programming languages are C and GLSL. However, you can also just download the shader pack and do not have to help.
OSBES has some cool features, that will make your gameplay better. The first thing you'll probably notice while playing is the improved lighting. For example, there are realistic shadows and more beautiful sun rays. The sky has been redesigned because the clouds are more lifelike and new weather effects have been added. Also, PBR textures are now supported. Nevertheless, you will need a texture pack that supports physically based rendering. You can also set some options yourself in Minecraft because this shader has a complete settings system.
Unfortunately, there is also something negative and that is the project is not compatible with Windows 10 Edition. If this concerns you, then you should look for a free alternative. Apart from that, everything is very well programmed and there are only a few bugs, which are usually fixed by the development team after a short time. Of course, this is only possible if you report every error to the creators on Github or the official Discord server.
Screenshots & Video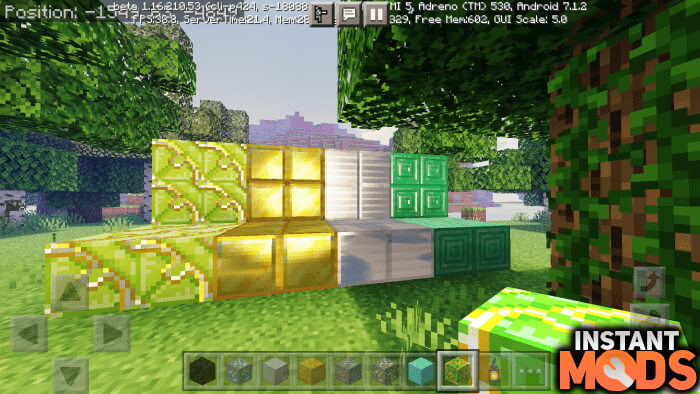 How to install OSBES Shader in Minecraft
First, you need to click on the OSBES Shader download link. This will redirect you to GitHub, which is a network-based version control service for software development projects. Normally the download should only take a few seconds, but if it takes longer it's probably due to your internet connection.
Then click on the MCPACK file and the import will start.
The last thing you need to do is activate the shader under global resources and restart Minecraft.
If the game crashes or lags, it's because your device is low-end. These problems mainly occur on older devices.
OSBES Shader Download
| | | |
| --- | --- | --- |
| Progress: | Operating systems: | File size: |
| 100% complete | Android, iOS | 1.59 MB |